Demonstration Park
The IRRI Demonstration Park is an outdoor research and exhibition area, with activities designed for visitors to see the varieties, technologies, devices and tools developed by IRRI to improve the sustainability of rice farming. Visitors are encouraged to try handling small-scale, locally adapted machinery.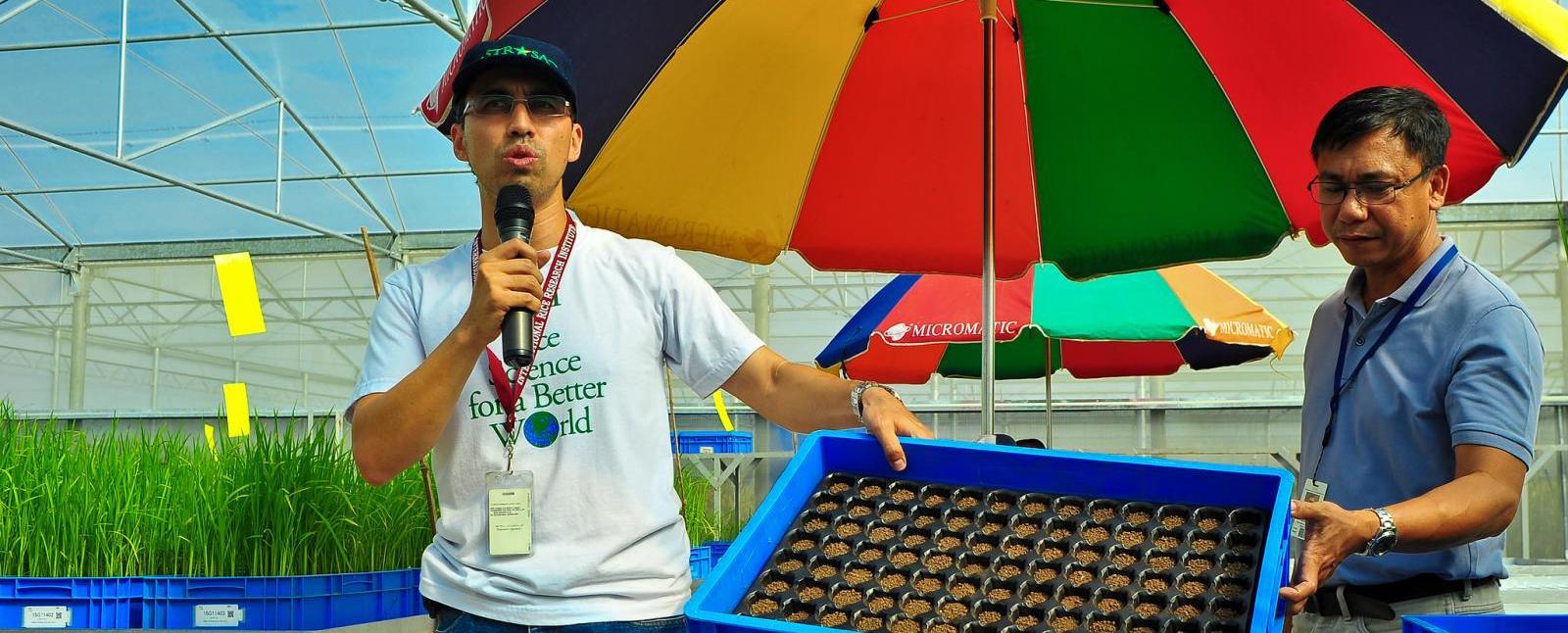 Examples of the type of equipment, devices, and rice varieties featured in the Demonstration Park include: agronomic drones, GIS tools, field calculator for SRP standards, Automon, stress tolerant rice varieties, IR8 and its parents, heirloom rice varieties and common released IRRI rice varieties. Increasing our stakeholders' interactions with these technologies gives us the opportunity to showcase ideas on interoperability and promote more efficient farm management systems. 
Knowledge Showcases
IRRI gives utmost importance to continuous learning and improvement. For years, we have been conducting seminars in our headquarters to keep the IRRI community abreast of our latest research breakthroughs. For the first time, we're extending access to these seminars publicly, so that you may listen in, wherever you are in the globe.