Coinciding with International Women's Month celebrations, Burundi's Minister of Agriculture and Livestock, Hon. Ir. Odette Kayitesi, underscored the crucial role of women in farming and the increasing demand for rice in her country during a visit to the International Rice Research Institute (IRRI) recently.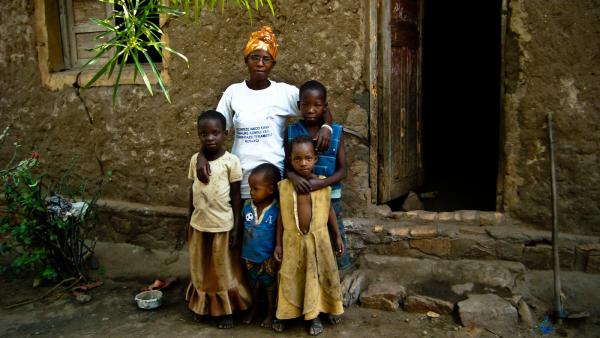 "Women play a valuable role in the fields. With improved farming practice, rice can help address the challenge of food security in Burundi," Minister Kayitesi said.
In her speech, the minister commended IRRI for its dynamic work and important role in changing the lives of ex-combatant women who are now fighting a different battle—food insecurity in Burundi.
In Burundi, women make up the majority of farmers. These women were among those who suffered and fought during the civil war that went on for many years and fomented political unrest in the region. When the battle ended in 2005, one of the government's biggest challenges was how the women might be reintegrated into society.
In 2009, IRRI started its first joint project with CARE Burundi, a nonprofit humanitarian organization, that was supported by the Howard Buffett Foundation. The project offered training on rice production for the ex-combatant women.
"They can now eat more rice. They are smiling. This is an inspiration for the government," the minister added.
Traditionally served and eaten once or twice a year during festivities, rice is being promoted to become a year-round fare for Burundians. Rice is one of the government's priority crops, seen to contribute greatly to food security in the country.
Minister Kayitesi said that the government strongly supports building further on the collaboration between IRRI and Burundi, improving the region's rice production, and supporting the fight against poverty and hunger. In anticipation of a stronger collaboration, new laboratories will be built and new scientists trained in agronomy, social science, plant pathology, and corporate services to strengthen rice research and production in the region.
In January 2013, Burundi's Minister of External Relations and International Cooperation, Hon. Laurent Kavakure, signed an agreement with then IRRI Director General Robert Zeigler to further promote and accelerate rice research and rice-based cropping systems. This led to the opening of IRRI's Eastern and Southern Africa (ESA) Regional Office in Bujumbura that now serves as a regional rice research hub that will help support the development of the rice sector in Africa, and strengthen national and regional rice research and production programs. The government granted IRRI the use of a 10-hectare plot of land at Gihanga for rice research.
IRRI rice breeding lines are being field-tested at several sites, representing different rice production ecologies, throughout Burundi. IRRI-bred varieties Vuninzara (IR77713) and Gwizumwimbu (IR79511) have been adapted to the irrigated areas on the Imbo plain to boost the country's rice production. These varieties were released in 2011 and yield 6.5–7 tons per hectare, on average, exceeding the global average of roughly 4.4 tons per hectare.
Together with the Deputy Chief of the Office of the 2nd Vice President of Burundi, Deo-Guide Rurema, Minister Kayitesi visited key facilities at IRRI.
While in the Philippines, she was also welcomed by then Philippine Agriculture Secretary Proceso Alcala and Philippine Rice Research Institute (PhilRice) Director Eufemio Rasco, Jr.